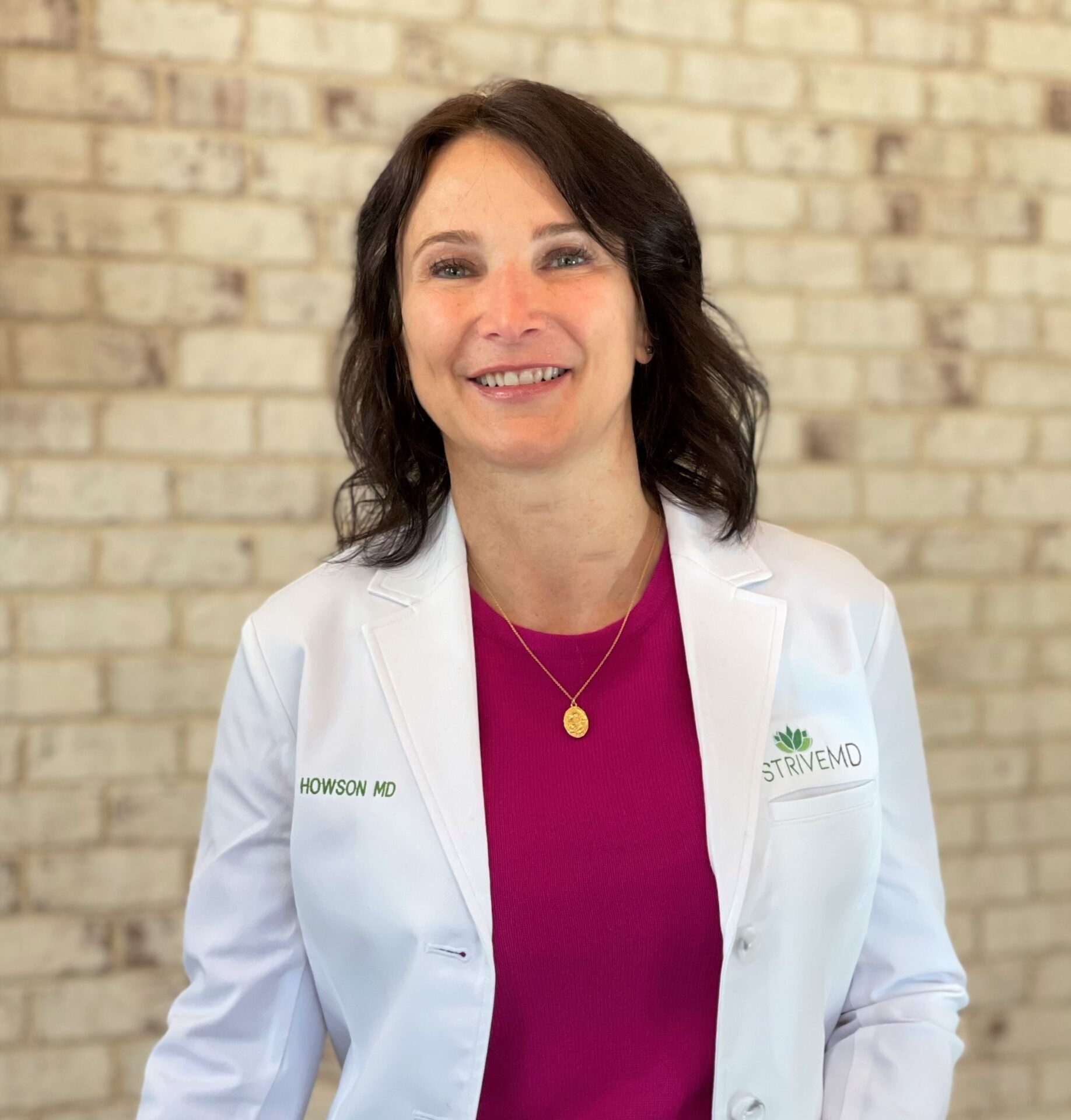 Dr Julie M. Howson
My path to becoming a doctor was a bit different.  I graduated from Cornell University with a degree in Microbiology and later from Columbia University with a postgraduate degree in Applied Physiology.
After completing my undergraduate education, I worked in healthcare management, performed medical research, and owned a wellness company helping clients with lifestyle modifications and weight management.  These experiences and self-reflection led me to becoming a physician.
My medical education and training were at the University of South Florida in Tampa.   I have been practicing medicine for 17 years and serving our local community in Union County for the past 7 years.  The journey has been amazing and emotionally rewarding.
My years in the ER, along with my previous work in weight-loss and recent certification from the American Board of Obesity Medicine have formed my desire to make a change and create a preventive health and wellness practice.  I am excited to continue providing personal healthcare to our local community at StriveMD!
I am married with 4 active children, ages 12-17.  Outside of medicine, I enjoy skiing, hiking, scuba diving and traveling.