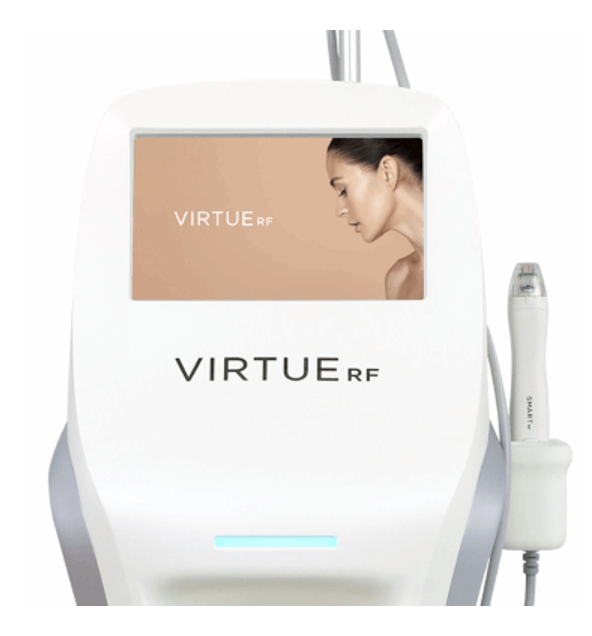 Rejuvenate you Complexion
Diminishes fine lines
Tightens sagging skin
Decreases pore size
Reduces appearance of textured skin due to acne scars and stretch marks
Improves hyperpigmentation
Virtue RF is an advanced treatment that combines microneedling with radiofrequency energy.  Microneedling uses medical grade needles to create tiny microscopic injuries to the epidermis and dermis, thereby boosting collagen and elastin production.  
Radiofrequency energy gently heats the outer layer of your skin, which also results in new collagen production.  The result is a smoother and brighter complexion with improved skin tone and laxity.
Suitable for almost all skin types
Minimal downtime, you can return to normal activities the day after treatment.
Afterwards you may experience temporary redness.
Can be used on any area of the body, with the most common being face, neck and chest.